Draping and sterilization
Quest Medical Imaging puts a lot of effort into maintaining a sterile environment during surgery. Therefore, custom drapes have been developed for open and laparoscopic procedures with the Quest Spectrum®.

In open procedures the Quest Spectrum Ring Light and the Quest Spectrum Camera are draped together.

In laparoscopic procedures the base of the Quest Spectrum Laparoscope is draped together with the Quest Spectrum Camera.

The Quest Spectrum Laparoscope can be sterilized by using commonly available autoclaves.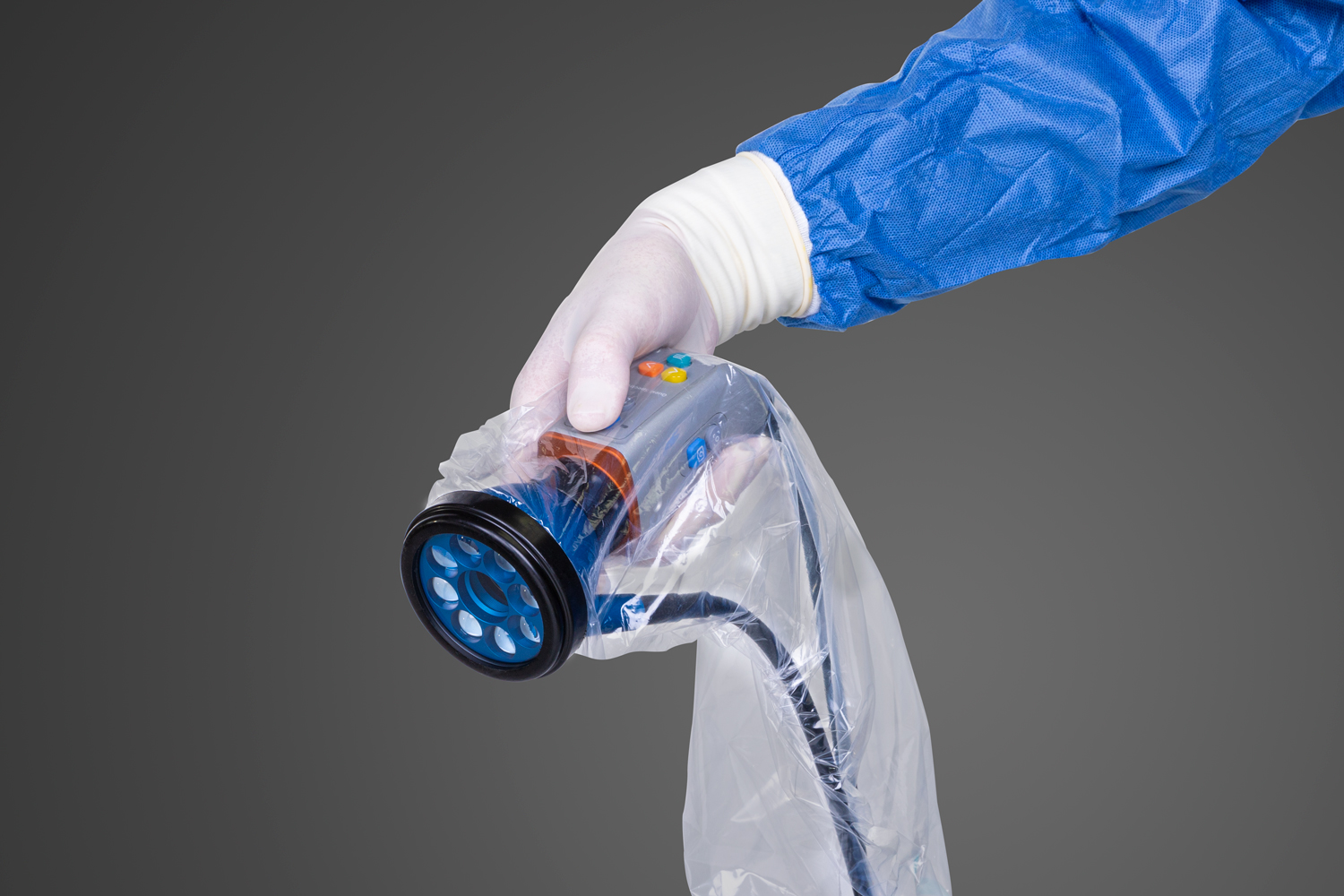 Extra monitor stand
The extra monitor stand can be used in combination with the Quest Spectrum. The stand is made from the best quality materials that meet the highest standards for medical use.